Angunakolapelessa Town hall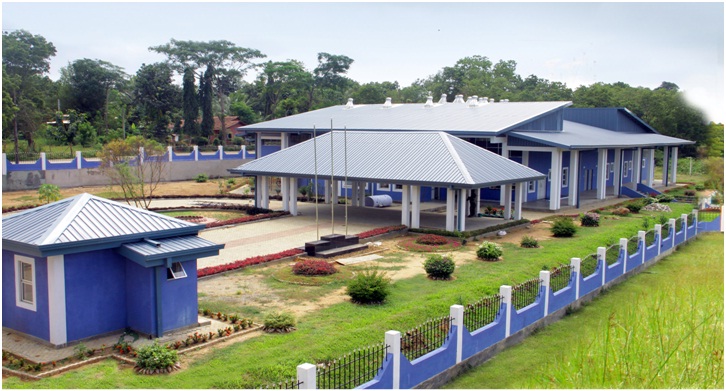 A Lecture hall was a great lacking for Angunakolepelessa area. The Town  hall of Angunakolapelessa i s with modern technology and with complete facilities constudted by Angunakolapelessa Pradeshiya Sabha with the Inter Village community Development Pilot Project.
| | |
| --- | --- |
| Start of construction work | 2010.10.19 |
| Project  Contribution | 47.25 million |
| Portion Pradeshiya Sabha | 0.875 million |
| The Date of Peoplised | 2013 .02.01 |
The extesion of 50 x 30 meter with accommodate facility more than 750 seats. And with the vehicle parking facility and there is large veravda around the building. The builiding is with complete facilities like Canteen, Manager's quarters, Colour light unit, Sound unit Large stage screen.
Situated in a quiet area and in middle of the tow can enter from any direction.
The facilities can obtain from the Angunakolapelessa Town hall 
1.     The Center for get relax of mind and for entertainment development
Exhibition (Art and Books ………….)
                      ►Dance East and west
                      ►Musicale show
                      ►Perform Function
2.     The Center for Developing Knoledge
3.     Social works
4.     Other
Charges for Angunakolapelessa Town hall
For hall (With Sound Facility)
Drama, Film, Musicale show, Conset, Sale Promotion activity    

- Rs. 20000.00

 

Wedding and other functions        

- Rs. 20000.00

 

Seminars, Exhibition, Interview, Educational / Political Activities 

- Rs. 10000.00

 
Without Charges
Educational activity         

- Rs.  8000.00

 

For Government institute 

- Rs.  8000.00

 

 
 
For Extra facility
Projector and Screen         

- Rs.  5000.00

 

Colour Lights        

- Rs.  5000.00

 

 

                            
And to be included others taxes (NBT, Stamp dut, ect ……………………..)
 
 
 
 
 
 

Stage and Screen

 
 
 
 
 
 
 
 
 
 
 
 
 
 
 

Seat facilities

 
 
 
 
 
 
 
 
 
 
 
 
 
 
 

The huge corridor around the building

 
 
 
 
 
 
 
 
 
 
 
 
 
 
 
 

Toilet Facilities