Introduction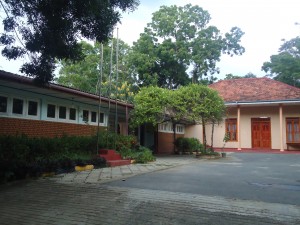 Pradeshiya Sabha of Angunakolapalessa is situated in Hambantota district in the Southern Province. This area which had been under village council system became the Pradeshiya Sabha of Angunakolapalessa on 01.01.1988 under Pradeshiya Sabha Act No. 15 of 1987 as declared in the local government notice published in part iv (b) of Gazette extra ordinary No. 453 / 13 dated 12 May 1987 of Democratic Socialist Republic of Sri Lanka. The first Hon. Chairman of this Sabha was Mr. Devaka Weerasinghe.From the commencement this Sabha has been governed under the supervision of 07 honorable Chairmen. Hon. Munasinghe Wijerathna is the present Chairman and Mr. P.A.Ariyarathna is the present secretary. And 54 Staff working are working there.
The local government is the firm very close to the people. The people need our service in many ways for their daily life. Therefore we Pradeshiya Sabha of Angunakolapalessa take every action to serve people without delay according to the rule and regulation. Marching forward towards the economic development and is dedicated for the public welfare of the people of Pradeshiya Sabha of Angunakolapalessa .
Flag

 

 
 
 
 

Logo

 

 
 
OUR VISION
Let's make the community leadership and community contribution the strong base of the success.
OUR MISSION
Our mission is to provide constant contribution and dedication to achieve an effective and stable economy through the coordination of welfare and development based on positive attitudes of the people living in the area of Pradeshiya Sabha!