WELCOME TO OFFICIAL WEB SITE OF PRADESHIYA SABHA OF ANGUNAKOLAPELESSA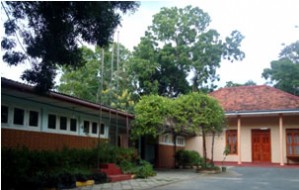 Pradeshiya Sabha of Angunakolapalessa is situated in Hambantota district in the Southern Province. This area which had been under village council system became the Pradeshiya Sabha of Angunakolapalessa on 01.01.1988 under Pradeshiya Sabha Act No. 15 of 1987 as declared in the local government notice published in part iv (b) of Gazette extra ordinary No. 453 / 13 dated 12 May 1987 of  Democratic Socialist Republic of Sri Lanka. The first Hon. Chairman of this Sabha was Mr. Devaka Weerasinghe. From the commencement this Sabha has been governed under the supervision of 07 honarable Chairmen. Hon. Munasinghe Wijerathna is the present Chairman. Pradeshiya Sabha of Angunakolapalessa is marching forward towards the development with the help of novel technology and is dedicated for the public welfare.  
OUR VISION
Let's make the community leadership and community contribution the strong base of the success.
OUR MISSION
Our mission is to provide constant contribution and dedication to achieve an effective and stable economy through the coordination of welfare and development based on positive attitudes of the people Read more
Important Places
Historic Kasagala Rajamaha Vihara.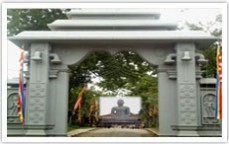 Kasagala Rajamaha Vihara which is belonged to the area of Angunakolapalessa Pradeshiya Sabha is situated about 9.6 km. away from Ranna junction of Weeraketiya – Ranna road. This temple has been constructed in the era of Anuradhapura and ruled Read more
Agunakolapelessa wholesale market price index
2017.08.19
Drumstic 1kg : Rs. 40.00-50.00 ::
Snake Gourd 1kg : Rs.40.00 ::
Ladies Finger1 kg : Rs.20.00 ::
Luffa 1kg : Rs.50.00 ::
Tomatoes 1kg : Rs.50.00 - 60.00 ::
Green chilies 1kg : Rs.450.00-500.00 ::
Mukunuwenna : Rs.15.00 ::
Pumkin1 kg : Rs.60.00 - 70.00 ::
Cassawa1 kg : Rs.30.00 - 35.00 ::
Radish1 kg : Rs.30.00 - 40.00 ::
Puwalu 1kg : Rs.150.00-160.00 ::
Sini kehel 1kg : Rs.30.00 - 40.00 ::
Ambul kehel 1kg : Rs.70.00 ::
Alu kehel 1kg : Rs.50.00 - 60.00 ::
Brinjal 1kg : Rs.50.00 - 60.00 ::
Long Bean 1 kg : Rs.40.00-60.00 ::
Bitter Gourd 1 kg : Rs.100.00 ::
Cucumber 1 kg : Rs.8.00 ::

Contact Information
Office
047-2228275
Chairman
071-8181828
Secretary
047-4937091

Angunakolapelessa Pradeshiya sabha,
Angunakolapelessa,
Sri Lanka